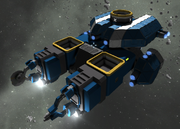 The Builder is a Pre-Built Small Ship which is present by default on the Easy Start 1 map. It was added to the game in Update 01.031, along with the ship-sized Welder.
Contents
The ship contains the following blocks.
Maneuvering systems
Power systems
Cargo and processing
Utility systems
Video
The ship is visible from approximately 0:10 to 0:50 in the video.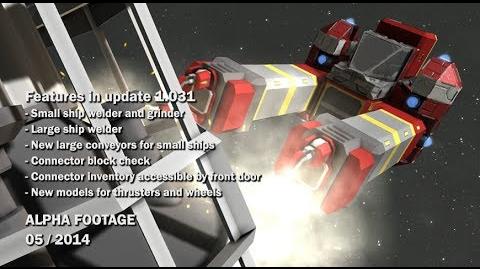 Ad blocker interference detected!
Wikia is a free-to-use site that makes money from advertising. We have a modified experience for viewers using ad blockers

Wikia is not accessible if you've made further modifications. Remove the custom ad blocker rule(s) and the page will load as expected.