Welcome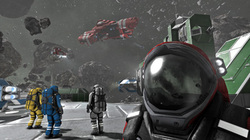 Welcome to the Space Engineers Unofficial Wiki page!
This is a user-created landing page to help people navigate when looking for information.
Feel free to edit as changes are made to the game, though please ensure that mistakes are corrected and the information provided is relevant. The wiki pages should contain facts, whilst any thoughts and opinions should be kept to discussions and/or marked clearly as the author's thoughts as to avoid misleading newer players.
Wiki Contents
This wiki contains the following pages
About
Space Engineers is a sandbox game about engineering, construction and maintenance of space works. Players build space ships and space stations of various sizes and utilization (civil and military), pilot ships and perform asteroid mining.
Space Engineers utilizes a realistic volumetric-based physics engine: all objects can be assembled, disassembled, damaged and destroyed.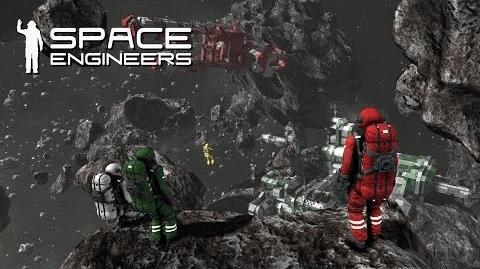 More information can be found at the website: http://www.spaceengineersgame.com/
..
Ad blocker interference detected!
Wikia is a free-to-use site that makes money from advertising. We have a modified experience for viewers using ad blockers

Wikia is not accessible if you've made further modifications. Remove the custom ad blocker rule(s) and the page will load as expected.