This article or section is a stub.

It needs more content, you can help Space Engineers Wiki by expanding it.
Magnesium Ore

---

Category:
Ore
Status:
Functional

---

Function:
Can be refined into a usable material

---

Mass:
1 kg
Volume:
0.37 L

---

Data Controls:
[edit] [purge] (?)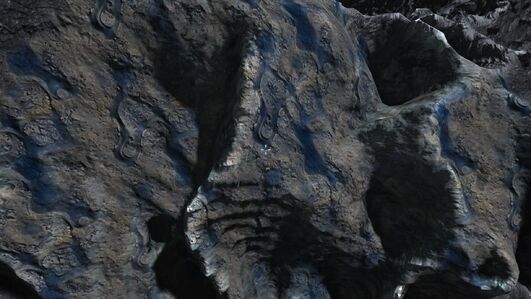 Magnesium Ore is a naturally occurring ore found in veins within asteroids and planets. It can be processed in a Refinery to produce Magnesium Powder at a 0.7% or 7/1000 ratio. Which is to say, 1,000 kg of ore will produce 7 kg of powder.

At current magnesium is used exclusively in the construction of bullets, as the propellant.
Ad blocker interference detected!
Wikia is a free-to-use site that makes money from advertising. We have a modified experience for viewers using ad blockers

Wikia is not accessible if you've made further modifications. Remove the custom ad blocker rule(s) and the page will load as expected.