Power Efficiency Module
This module allows the 20px Refinery to operate at the same efficiency with less power consumption. Ideal in situations where power is limited and a ready upgrade for a reactor is not ideal. This module can be used on both 20px Assemblers and Refineries. Because of that, it may be an ideal module to invest into due to its relatively simple recipe.
This module like other modules has a dimension of 1x1x2 (Height x Width x Depth ), and is only available for Large Grids.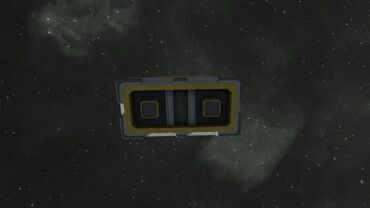 Recipe
Ad blocker interference detected!
Wikia is a free-to-use site that makes money from advertising. We have a modified experience for viewers using ad blockers

Wikia is not accessible if you've made further modifications. Remove the custom ad blocker rule(s) and the page will load as expected.